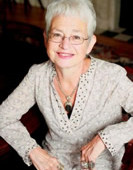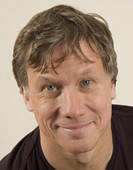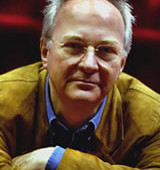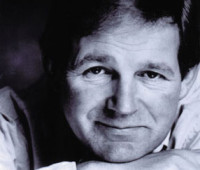 Action for Children's Arts was founded in 1998 by Vicky Ireland MBE with the support of a group of like-minded children's arts professionals.
We are a membership organisation, a company limited by guarantee, with charitable status (Registered charity no. 1114530).
Our members' subscriptions are our main source of income. You can join for as little as £30/year. Click here to become a member of ACA.
Our activities relate to all art-forms creating work for children aged 0-12.
Active throughout the UK, we are building partnerships in Scotland, Wales, Northern Ireland and the English regions. Our partners in South West England are the egg and 5x5x5=creativity.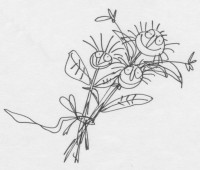 Patrons
Action for Children's Arts has the support of a number of distinguished patrons.
Jenny Agutter OBE, David Almond, Sir Alan Ayckbourn CBE, Baroness Floella Benjamin OBE, David Bintley CBE, Malorie Blackman OBE, Sir Quentin Blake CBE, Sir Matthew Bourne OBE, Mrs Felicity Dahl, Dame Carol Ann Duffy CBE, Peter Duncan, Michael Foreman, Jamila Gavin, Anna Home OBE, Shirley Hughes CBE, Sir Nicholas Hytner, Terry Jones, Judith Kerr OBE, Julian Lloyd Webber, Joanna MacGregor OBE, Michelle Magorian, Roger McGough CBE, Michael Morpurgo OBE, Nick Park CBE, Philip Pullman CBE, Lynne Reid Banks, Sir Ken Robinson, Sir Tony Robinson, Michael Rosen, Dame Jacqueline Wilson, Benjamin Zephaniah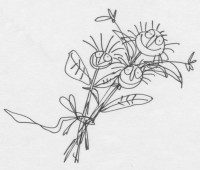 Trustees
The Trustees and Directors of Action for Children's Arts have legal responsibility for the affairs of the company.
David Wood (President),Vicky Ireland MBE (Acting Chair), Chris Abbott(Vice-Chair),  Chris Jarvis, Dave Lee Jones, James Mayhew,  Grainne Powell (Northern Ireland), Janet Robertson (Scotland), John Shanley (Treasurer), Philip Spedding, James Tarbit, Susan Whiddington, Janna Feldman, Simon Bates Click here for more information.
Mimi Doulton: Development Officer
Born in Hampshire, Mimi is currently training as a postgraduate vocal scholar at the Guildhall School. In 2015 she graduated from King's College London with first-class honours in Music and Languages.
In 2013, Mimi was a winner of the King's Cultural Challenge and was subsequently awarded an internship at the Royal Opera House (ROH). In this time she worked across Digital Media, Technology and The Royal Opera company, and later returned as an employee of the Technology department. In September 2014 she joined the Sales and Marketing team at Digital Theatre, and was then promoted to run the company's Marketing and PR team.
Mimi can also often be found on the operatic and concert stage. She has a keen interest in performing new works and has recently founded a concert series focussed on twentieth and twenty-first-century music.
Matthew Crowfoot:
Website and Newsletter Editor
Trained at Rose Bruford College and Stephen F Austin State University Texas before becoming an actor and puppeteer.For ten years Matthew has worked in theatre designed for young audiences and children from Tom's Midnight garden to Charlie and Lola's Best Besets Play. Matthew's puppetry work has taken him to the Sydney Opera House and his most recent film credit is for Muppets most wanted.  Alongside his acting work Matthew has been volunteering with the Lewisham Talking Newspaper, helping to launch a collaboration with Rose Bruford College and several out reach programmes within the Lewisham Borough.
Matthew has in the last couple of years developed his digital skills working with several digital agencies building websites for charities and not for profit organisations. Including Theatre for Young Audiences UK, Panto Day and Lewisham Talking Newspaper.