Manifesto
Children's Arts – Children's Lives
ACA's Manifesto for Children's Arts was launched at a conference held at The Unicorn Theatre, London, on 21 July 2008. The Manifesto is based on consultation with children and adults and takes as its starting point Article 31 of the UN Convention on the Rights of the Child.
Every child has the right to rest and leisure, to engage in play and recreational activities appropriate to the age of the child and to participate freely in cultural life and the arts. Member governments shall respect and promote the right of the child to participate fully in cultural and artistic life and shall encourage the provision of appropriate and equal opportunities for cultural, artistic, recreational and leisure activity.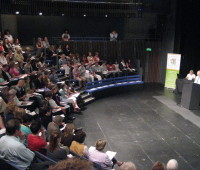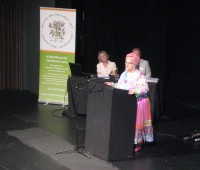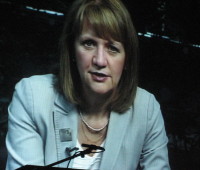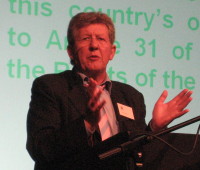 The Government's response to the Manifesto was presented by Rt Hon Beverley Hughes MP, Minister of State for Children, Young People and Families. In her speech to the conference, she said:
I believe as you do that the arts form an essential part of the rounded, happy upbringing we want all children to have. So I'm fully behind today's manifesto and I accept the challenge that it sets for the government. We need to be a strong champion for the arts and cultural activities, making them part of every child's experience, not just those whose families make that possible, but for all children. Because I think we all agree that at the moment opportunities to enjoy the arts and culture aren't shared out as evenly as we'd like. There's an arts gap, if you like, that we need to close. And that process has to start early and last throughout childhood. We've got to give all children the chance to catch the culture bug and keep it with them into adulthood.
Speakers at the conference included:
Professor Sir Ken Robinson - Professor Emeritus, University of Warwick
Michael Rosen – Children's Laureate
Michelle Magorian – children's author
Camilla Batmangheldijh – Founder, Kids Company
Rt Hon. Beverley Hughes MP – Minister of State for Children, Young People and Families
Louise de Winter – Director, National Campaign for the Arts
Don Foster MP – Liberal Democratic spokesperson on Culture
Jeremy Hunt MP – Shadow Secretary of State for Culture, Media and Sport
Munira Murza – Cultural Advisor to the Mayor of London
Shami Chakrabarti – Director, Liberty
Lyn Gardner – author and journalist
Anna Home OBE – Chief Executive, Foundation for Children's Film and Television
Patrick Spottiswoode – Director, Globe Education
Eileen Adams – Education Director, Campaign for Drawing
Terry Jones – author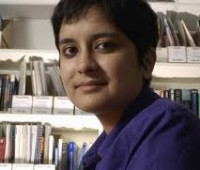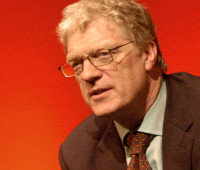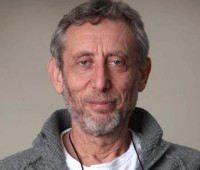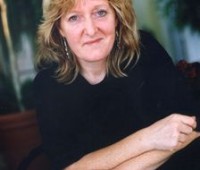 To watch Sir Ken Robinson's speech to the conference click here.
To download the full Manifesto click here.
A Manifesto for Children's Arts in Northern Ireland
ACA's Manifesto for Children's Arts in Northern Ireland was launched at the Sticky Fingers Festival in Newry on 13 May 2009.

Consultation led by Sticky Fingers resulted in a Manifesto to meet the specific needs of children growing up today in Northern Ireland.
'Our vision is that children and young people living in Northern Ireland have the right to engage in and enjoy age-appropriate and quality arts, and have the opportunity to explore and experience cultural life regardless of religion, background or geographical area.'